Today's Recession News Is Not All Bad For The Housing Market
Posted by Paula Sullivan on Monday, January 16, 2023 at 4:02 PM
By Paula Sullivan / January 16, 2023
Comment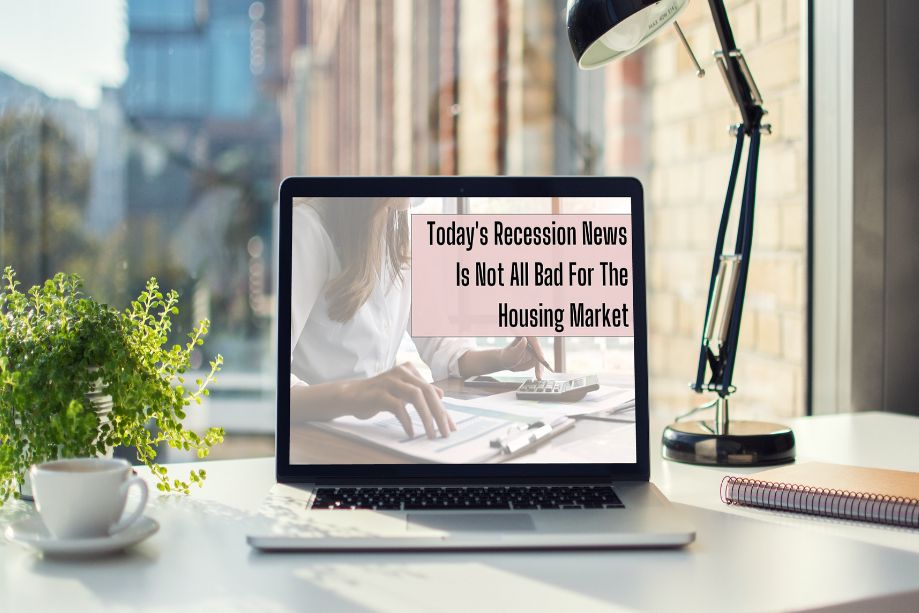 We've all been hearing a lot about a recession. For months now. We can't help but think of questions like:
Are we actually in one? Is one coming?
How bad will it get and how long will it last?
What will it mean for us as a country?
A report on a recession's impact on the housing market just came out, so I wanted to share the highlights of it with you. Especially because there's actually good news in it.


First the bad news: 2 out of 3 economists are predicting a recession in 2023. No big surprise there.
But, the good news is that historically home prices do not fall during recessions. Home prices have actually increased in 4 out of the past 6 recessions since 1980. In 1991, they declined 1.9%. And then in the housing crisis of 2008, they declined 19.7%. But, the housing market is not going to crash like it did then. There's laws in place now in the mortgage industry that prevent this.


Experts are predicting that house prices will rise and fall in different parts of the country this year, but will stay neutral overall across the country. So, this is good news for homeowners and sellers.
What about buyers? More good news based on historical data:


Historically, each time the economy slowed down, mortgage rates went down as well. And although we have been dealing with heavy inflation and that's caused the rates to really go up, experts are predicting inflation to start cooling down. Gone are the days of 3% rates, but, if inflation continues to ease, so will rates.


Do you know how you can do your part to help the economy? Sell or buy a house - lol! Because the housing market is expected to play a big part in the economic turnaround.