Leesa Michael
MBA, SRES, PSA, C2EX, C-REPS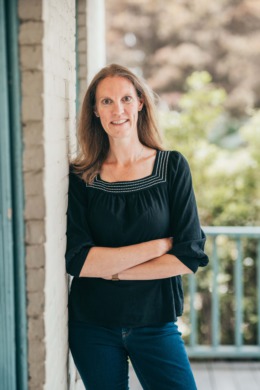 After several years in the corporate world working  as a project manager in the logistics and technology industries, Leesa found she wanted to have more of an impact on her clients' lives.  Real estate ended up being the perfect fit combining her project management skills along with her business and marketing skill sets.  Now she enjoys managing transaction timelines, teaching clients about the buying and selling process and finding new and creative ways to market different properties. 
Having grown up in eastern Massachusetts and then spending a little over a decade in Rhode Island before settling in central Mass, Leesa has lived in several different areas giving her a good perspective on both Massachusetts and Rhode Island neighborhoods and the unique qualities of both states.  This experience allows her to help guide her clients when they are exploring different areas to live.  
While not assisting clients or working in the office, Leesa enjoys spending time with her family and working on their little homestead in Mendon.
Testimonials
I sold two properties within twelve (12) months with Leesa and Tara. They are very knowledgeable professionals in the Real Estate space. They performed and delivered a top notch CMA for each of the properties in a timely manner. We met and discussed the best approach/strategy to market the property(s). They were open to my input and incorporated many of my comments into the final marketing plan(s). When the bids came in along with the buyers requirements, we met, reviewed and discussed each bid in detail to determine the best one before signing the P&S. They were always patient and professional with all my questions; and I had a lot! Lastly and most importantly, it's not about the sale for Leesa and Tara, it's about the quality experience and the long-term relationship with the customer. I am a much smarter real estate Owner/Investor as a result of the time and efforts of the Michael and Sullivan Team; that's why they earned my trust, gratitude and business. Thank you both!
Coleman N. -Central MA/Northern RI, left feedback 10 months ago
More Testimonials